At McKnight Clinic, it is our goal to provide services in a kind, compassionate way. We pray each day together for each other and our patients.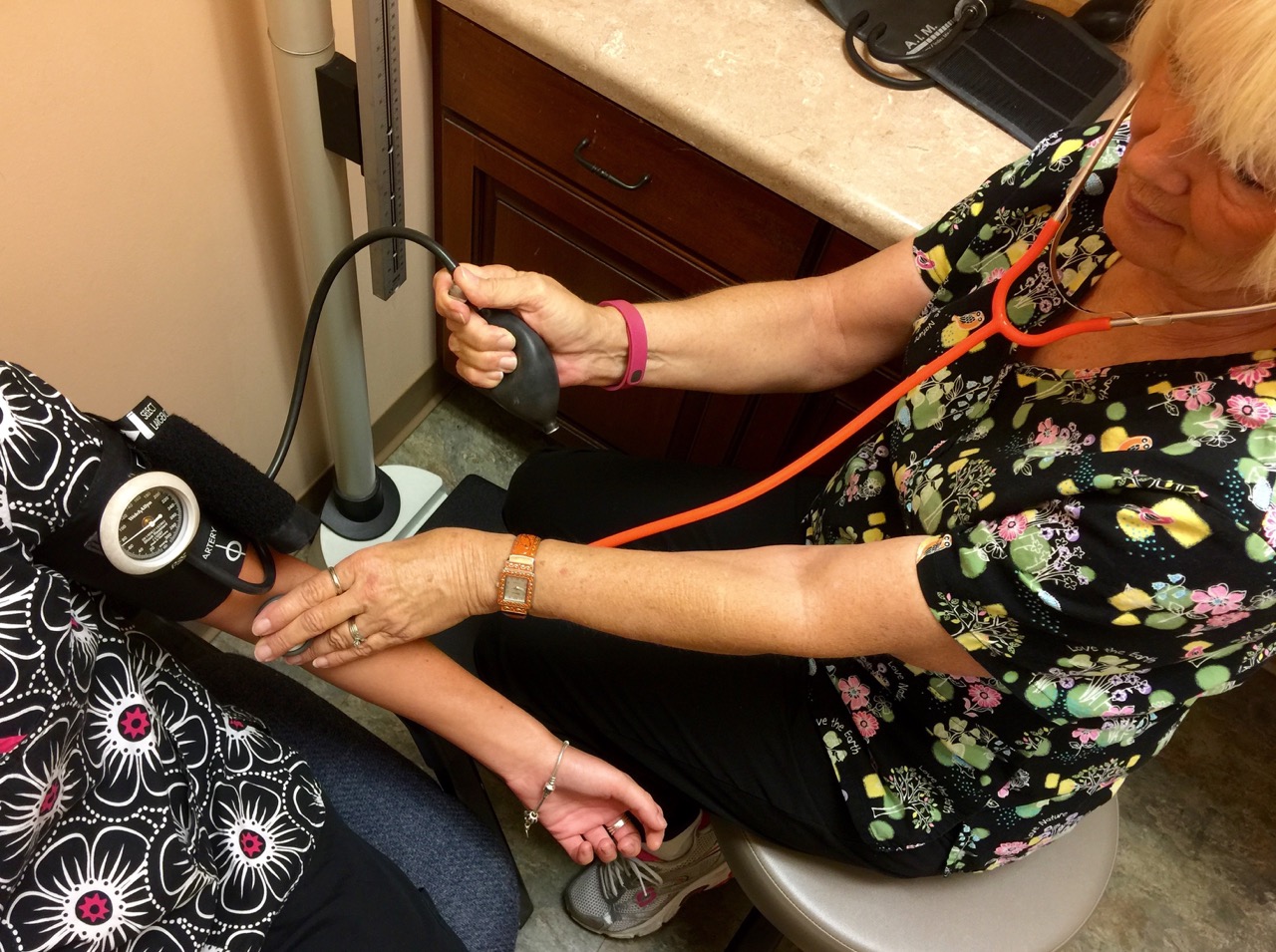 Some of the services provided at McKnight Clinic include:
Flu vaccine
Weight loss counseling
Allergy injections
Physicals
Well woman physicals, including STD screening and Pap smears
Sports physicals
Bus driver physicals
Employment physicals
School physicals
DOT physicals
Preventative Exams and screenings for all insurance companies, including on site aortascan to screen for abdominal aortic aneurysm (indicated for pts. over 60 with high blood pressure, diabetes, or smokers)
Comprehensive exams for diabetes, high blood pressure, heart disease, elevated cholesterol, and other disease processes
Xray
In house lab (UA, urine for microalbumin and creatinine, HgAIC, drug testing, strept tests, monotests, flu tests), phlebotomist with Medical Center Lab on site (all insurances accepted
Documentation by electronic medical record
Protime with INR by fingerstick
Diabetic teaching
Scheduling for referrals to specialists with verification of insurance
Suture repair of lacerations
Cryosurgery and excisions of lesions with pathology available with MCL
Dressings, wound care
Insertion of catheters for urination
Eye exams and Hearing exams
Ultrasound available Tuesday and Friday by Professional Imaging by appointment
We accept most insurances, but we will also take care of you if you don't have insurance. You may call for an appointment or walk in between 7 am and 7 pm Monday through Friday, 8 am and 12 noon on Saturday.